SCHEDULED performances &/or events
*All locations perform at performances/events unless noted otherwise; This includes all recreational locations:
Thomasboro Elementary School, Oaklawn Language Academy, Ray's Splash Planet, McKinney Academy, and Elon Park Recreation Center

SCROLL DOWN FOR UPDATED PERFORMANCES




2013 Performances, Games & Events
Updated 5/15/2013
(Remains updated for new performances)



MADE Today, Inc
2013 Recital
Sunday, May 19th 2013- 2:00pm
Northwest School of the Arts- 1415 Beatties Ford Rd, Charlotte, NC in The Black Box Arena (not the auditorium) it is in the "E" Building at the school.
ADVANCE TICKETS ARE SOLD OUT! Tickets at door are $13 for all ages.
Wristbands will be distributed for re-entry.
Download and click here for performance schedule
MADE Recital Fee is $65 past due and tickets have been distributed. Recital fee includes: 4 tickets, trophy & certificate
(MADE Participant does not need an admission ticket...their uniform will permit their entry)
Attire: Dressy (no jeans or athletic wear)
Please bring your child flowers, teddy bears, etc to greet them with at the end of the show. No balloons permitted as they block the audience from viewing performances.
Concession stand will be available
Note: Your child will not be able to receive tropy without attending the recital; awards will not be distributed until award presentation indicated on the schedule. No exceptions. You are able to leave after your child's performance and come back for awards at the end. We will have intermissions throughout but please be considerate of performances taking place.
Shot outs will be available for your to express something special on the stage before they perform such as well wishes, good lucks, etc. Available in lobby for only $3.00.
Recital program books will be for sale for $7.00
RAY'S SPLASH PLANET DIAMONDS (OLDER GIRLS) PLEASE LABEL YOUR CHILD'S BAG WITH COSTUME ATTIRE AS LISTED ON YOUR INSTRUCTION SHEET FROM MS. DANA TUESDAY NIGHT. This way your child will be able to keep up with all of their items.

Make Payment for Recital fee and additional tickets below:

Charlotte's Great Grapes! Wine & Food Festival
October 5, 2013 at Symphony in the Park (South Park Mall)
Call Time is 11:00am. Performance Time is 11:15am.
Attire: New 2013 Cheerleading Uniforms, white sneakers and poms. Hair must be in one high ponytail with hair bow.
For more details about this event visit: http://www.uncorkthefun.com/charlotte-north-carolina/site-info

Past 2012-2013 Events



Saturday, April 20th
Time: TBA, however will be most likely in the afternoon. Waiting for them to release schedule on April 14th with times.
All Recreational and Competition Teams and location will be having a "Girls Outing" to the Cabarrus Arena, Concord, NC to watch a spectacular dance competition in jazz, ballet, lyrical, hip-hop, tap, etc. Performers are from ages 5-18.
Cost is Free for everyone!
Attire is full dance costume, tights and shoes.
*This is a wonderful opportunity for the girls to witness a LIVE dance competition from solos, duets, trio and groups. It will also help to prepare them for their recital in May.



Sunday, April 7, 2013
Call Time: 4:30pm; Performance Time begins at 4:45pm
Location: Willow Lake Lodge Senior Living- 6053 Wilora Lake Road, Charlotte, NC 28212
Attire: Full Dance Costume, Hair and Make-up and dance shoes and tights.




NO CLASS SPRING BREAK WEEK!
As mentioned in welcome letter in January, this week is made up from the February 9th exhibition held at Revolution Sports Academy. Full monthly payment for the month of April will be due week of April 8th. Thank you!


St. Patricks Day Parade- Uptown Charlotte- WHAT ANOTHER AWESOME EXPERIENCE


ARE $95 AND ARRIVE 2-3 WEEKS AFTER PURCHASE DATE.


Parent Assistance Class- THANKS TO ALL OF OUR PARENTS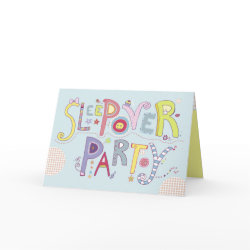 Friday, February 22nd to Saturday, February 23rd.
THE GIRLS HAD SUCH AN AWESOME TIME!



WAS SUCH A GREAT SUCCESS! CONGRATS TO ALL THE GIRLS WHO ATTENDED AND FAMILY AND FRIENDS FOR YOUR SUPPORT!



MLK Parade- Uptown Charlotte
Saturday, January 19, 2013; We were featured on Charlotte Observer at http://media.charlotteobserver.com/smedia/2013/01/19/15/35/YAdup.St.138.jpeg
GREAT JOB MADE!


Basketball Game Cheerleading
Saturday, January 19th at 9:00am (SAME DAY AS PARADE)
Location: Ray's Splash Planet; GREAT JOB!



Saturday- December 22nd through Sunday, January 4th
Have a wonderful break!




Basketball Game Cheerleading
Saturday, January 5th at 9:00am; Location: Ray's Splash Planet; GREAT JOB!


UNIFORM FOR ALL LOCATIONS
Uniforms are $125 for all sizes and include shell top, skirt, briefs, poms, socks and hair bow. All participants will need to have all white sneakers. Hair is always worn in ONE high single neat ponytail. Uniforms are pictured above. Uniforms arrive 3-4 weeks of purchase.



FRIDAY, DECEMBER 21, 2012 from 6:00pm-9:00pm
Location: Kate's Skate- 14500 Independence Blvd, Indian Trail, NC 28079
MADE HAD A FABULOUS TIME!

MADE's 3rd FALL FESTIVAL PERFORMANCE
Saturday, November 3rd at Oaklawn Language Academy; Great time with family and friends and awesome performance!

Ray's Halloween Carnival and Haunted Tour
Friday, October 26, 2012 from 6:30-9:00pm @ Ray's Splash Planet was a spectacular great time! FLYER ATTACHED


SOCCER GAME PERFORMANCE
Saturday, October 20th at 9:45am; Location: Harrisburg Road Park- 7701 Harrisburg Road
Awesome Show....awesome turn out!

FALL SLUMBER PARTY
BOYS AND GIRLS
Friday, October 19th to Saturday, October 20th. Arrive Hyatt Hotel. FUN, FUN, FUN!

MCKINNEY ACADEMY FALL FESTIVAL PERFORMANCE
Friday, October 5th at McKinney Academy- 412 Armour Street, Davidson, NC- Terrific job!



CMS Community and Schools Fall Festival- Saturday, September 29th 2012
You are were amazing! Job well done!



Summer Session Banquet
Tuesday, August 28th- 6:00pm (Food, Fun and Laughter)
Awards begin promptly at 6:30pm; where your practice attire
Location: Ray's Splash Planet



Summer Slumber Party &
Back to School Celebration
Friday, August 24th to Saturday, August 25th. Hyatt Hotel. Fun, Fun, Fun!



DANCE RECITAL
SATURDAY, MAY 19TH 2012
LOCATION: NORTHWEST SCHOOL OF THE ARTS
What an amazing event! Could not be more impressed! Thanks MADE Family!



Saturday, May 12th from 3:00-5:00pm- Concord Cabarrus Arena- Dance, Acro and Cheerleading Competition.
Fun times with great friends!



Friday, August 24th to Saturday, August 25th. Hyatt Hotel. Fun, Fun, Fun! Saturday, May 12th from 3:00-5:00pm- Concord Cabarrus Arena- Dance, Acro and Cheerleading Competition. MADE Fashion Show 2012
Your child gains: SELF-ESTEEM...CONFIDENCE...MEMORABLE EXPERIENCE...FRIENDSHIPS
Thank you to all the participants and parents who made this such a great fun and entertaining event!


SATURDAY, APRIL 21ST, 2012 from 4:30-6:30pm
Thanks to those who attended the showstoppers dance competition at the Cabarrus Arena in Concord, NC on Saturday, April 21st. Your support is awesome! Great SPRING GIRLS DAY OUT with all of our friends!



SLUMBER PARTY
Friday, April 27th to Saturday, April 28th
Hotel: The Westin Charlotte (Uptown Charlotte)
ANOTHER GREAT AND FUN-FILLED TIME


Saturday, March 31st 2012
EASTER PERFORMANCE- Cancelled due to increment weather.
WEEK OF APRIL 2-6
There are NO CLASSES during spring break. Enjoy!
Saturday, March 17th 2012- ST. PATRICK'S DAY PARADE
PERFECT WEATHER FOR OUR PERFECT MADE GIRLS. Special thanks to all of those who attended and parents for a great success and representation of MADE!
PICTURE DAY
Here is the link to the pictures: http://designsbyjk.smugmug.com/Dance/MADE-2012/22097172_v8gszk#!i=1763634207&k=H67vM5K

BASKETBALL GAME
Saturday, February 18th from 10:00-11:00am at Elon Park Recreation Center inside gymnasium.
FULL CHEERLEADING UNIFORM



BASKETBALL GAME
Saturday, January 28th from 9:30-11:30am at Ray's Splash Planet inside gymnasium.
FULL UNIFORM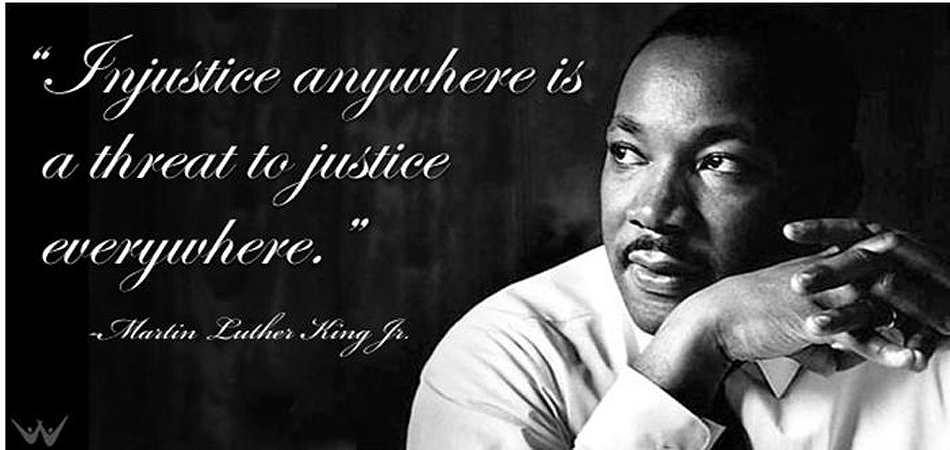 MLK Parade Saturday, January 14th 2012- Uptown Charlotte


Holiday Break- December 19th-January 8th.
No classes. ENJOY YOURSELF WITH YOUR FAMILIES!
All classes and locations resume week of January 8th. Please make note that if you are returning within the first week of classes your $25 registration fee is waived. If after January 15th it will be $25 for all new and/or former students. Monthly fees and cheer uniform will remain the same.

Saturday, December 17th
Was a grand event with lots of memories, gifts, trophies, certificates and smiles!



Saturday, December 10th
Grady Cole Stadium Performance- Uptown Charlotte
Ms. Eiesha could not have been more proud of each and every girl. What an incredible performance!!!!!



MADE Fashion Show Extravaganza 2011
SATURDAY, NOVEMBER 12, 2011
Congrats to all of the AWARD WINNERS:
-MISS POISED (Little Miss Emani Perez) -MISS SHOWMANSHIP (Little Miss Jaylnn Shipp)
-MISS OVERALL (Little Miss Kendall Blount) MISS CREATIVE (Little Miss Kayla Manuel)
MISS DIVA (Little Miss Nyla Mackey)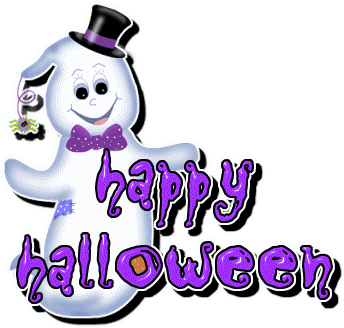 RAY'S HALLOWEEN
CARNIVAL & HAUNTED TOUR- OCTOBER 28TH
Great show! More than 60 girls came to cheer on the audience.


FALL 2011 SLUMBER
Friday, October 7th to Saturday, October 8th
Hotel: The fancy RITZ CARLTON- UPTOWN CHARLOTTE
ALL 60 GIRLS HAD AN AMAZING TIME! WE LOOK FORWARD TO THE WESTIN SLUMBER PARTY IN FEBRUARY!


Week of October 3-6th 2011
Tacky Day! You can dress in your silly, spontaneous and vibrant clothes. Mismatch shoes, socks, crazy hair, funny clothes, hats, etc. FUN, FUN!

2010-2011 PERFORMANCES AND EVENTS

2011 FAREWELL AND WELCOME SUMMER SLUMBER PARTY CELEBRATION
June 10th- 7pm @ Aloft Hotel (Uptown Charlotte in the Epic Center) was SPLENDID! Be sure to catch the next fun filled sleepover!


SUNDAY, MAY 15TH 2011- DANCE RECITAL
Location: Northwest School of the Arts- 1415 Beatties Ford Road, Charlotte, NC
Arrival Time for performers: 5:00pm; Show Time: 6:00pm
GREATEST SHOW THUS FAR! THANKS TO EVERYONE!


SUNDAY, MAY 1ST 2011- CAROWINDS CHEERLEADING COMPETITIONS
1ST PLACE CHAMPION- MADE ELITE CHEER
1ST PLACE CHAMPION- Alyssa Hollingsworth- Mini Jazz Dance
1ST PLACE CHAMPION- Alajah Artis- Junior Lyrical Dance
1ST PLACE CHAMPION- Jazmell Shipp- Youth Hip Hop Dance
1ST PLACE CHAMPION- Breona Young- Petite Jazz Dance
OVERALL CHAMPIONS- MADE ELITE CHEER

SATURDAY- APRIL 23rd
EASTER EGG HUNT PERFORMANCE
GREAT PERFORMANCE GIRLS!

SUNDAY, APRIL 10TH 2011- JUNIOR LEAGUE OF CHARLOTTE- KIDS IN MOTION PERFORMANCE
A beautiful day for beautiful performance. Congrats MADE. Job Well Done!


Saturday, April 2nd- Six Flags, Atlanta, GA
MADE Elite Cheer and MADE Dance Elite will compete for another title. WOW! We are on our way!
We hope to bring you another victory! Stay tuned.........



PICTURE DAY
All pictures will be returned within 2-3 weeks. No pictures will be returned until all MADE balances are cleared. Additional pictures can be purchased at any time.
PICTURE FORM

Saturday, March 19th 2011- ST. PATRICK'S DAY PARADE
Special thank you to all the parents, family and OUTSTANDING MADE dancers that came a walked in the parade with their beautiful dance costumes. You all looked amazing!


Saturday, March 19th- Jamfest LIVE Cheer & Dance Competition
Charlotte Convention Center- Charlotte, NC
1ST PLACE CHAMPION- MADE ELITE CHEER
1ST PLACE CHAMPION- MADE ELITE DANCE
DIVA AWARDS- BOTH MADE ELITE DANCE AND CHEER
CELEBRITY AWARD- BRAYLIN MILTON




Saturday, March 12th- Fever Productions Cheer & Dance Competition
South Point High School, Belmont, NC- 11am.
1ST PLACE CHAMPION- MADE ELITE CHEER
OVERALL SOLOIST- MECCA GLOVER HIP-HOP DANCE SOLO
1ST PLACE CHAMPION- MECCA GLOVER- HIP-HIP DANCE SOLO
1ST PLACE CHAMPION- BREONA YOUNG- YOUTH CONTEMPORARY SOLO
1ST PLACE CHAMPION- ALYSSA HOLLINGSWORTH MINI JAZZ SOLO
1ST PLACE CHAMPION- KIARA CUTHBERTSON- YOUTH JAZZ SOLO
1ST PLACE CHAMPION- ANGELNIQUE BRYANT- YOUTH TUMBLE CHEER
1ST PLACE CHAMPION- ZHANE POLLARD- MINI NON-TUMBLE CHEER
JAZMELL SHIPP- YOUTH HIP-HOP DANCE



Sunday, February 26th, Charleston, SC- The Citadel College, McAlister Field House
Cheerleading Competition- MADE ELITE
1ST PLACE CHAMPION- MADE ELITE CHEER
1ST PLACE CHAMPION- MADE ELITE DANCE
We are more than proud of you!



Saturday, February 19, 2010- CCA CHEERLEADING COMPETITION
Westminster-Catawba Christian School- Rock Hill, SC
1ST PLACE CHAMPION- CONGRATS GIRLS! STILL THE UNDEFEATED CHAMPS.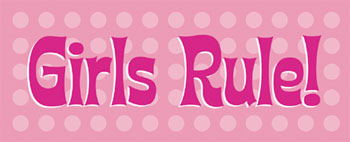 GIRLS NIGHT OUT SLUMBER PARTY
Drop Off- Friday, Febuary 11th-7pm and Pick Up- Saturday, February 12
Hotel Location: Hyatt Place Charlotte/Arrowood- 7900 Forest Point Blvd, Charlotte, NC
What a amazing time we all had. 45 girls total! No sleep, lots of fun, tons of junk food.



CHEERLEADING AND DANCE COMPETITION
Saturday, February 5th 2011- 9:30am at Weddington High School, Matthews, NC
Come wear your cheerleading uniform and/or MADE T-shirt and cheer on our competition team to victory!
INTRODUCING OUR *NEW* MADE ELITE DANCE COMPETITION TEAM
Soloist also competing:
OVERALL WINNERS IN BOTH CHEER & DANCE
MADE Cheer Elite- 1st Place
MADE Dance Elite- 1st Place
Jazmel Shipp- Youth Hip Hop Dance- 1st Place
Breona Young: Youth Jazz Dance- 1st Place- OVERALL DANCE SOLOIST WINNER
Alyssa Hollingsworth- Mini Jazz Dance- 1st Place
Mecca Glover- Mini Hip Hop- 1st Place
Zhane Pollard- Mini Non-Tumbling Cheer- 1st Place
Angelnique Bryant- Youth Tumbling Cheer- 1st Place




Saturday, January 29, 2011 at Winthrop University Coliseum, Rock Hill South Carolina
What an amazing performance by each & every performer. Ms. Eiesha & parents were very proud. The spectators adored you!



Basketball Game Schedule
GREAT JOB FIRST GAMES! JOB WELL DONE!
Download Cheers Here



MLK Parade Saturday, January 15th 2010- Uptown Charlotte
Was fun and fabulous! Cannot wait until next year! Thanks everyone for your participation.




December Holiday Banquet
Saturday, December 18th 2010 @ 4:00pm at Pineville CiCi's
THIS IS ANOTHER VERY SUCCESSFUL EVENT!
THANK YOU PARENTS & MADE STUDENTS



Saturday, Dec 4th- Tar Heel Championship- 10:30am
Cabarrus High School, Concord, NC
Come cheer on our MADE ELITE team to victory!
Lets win the SPIRIT AWARD for the 2nd year in a row!
Congrats and we are VERY PROUD!



Saturday, November 13th, Dallas, NC
1ST PLACE CHAMPIONS
CONGRATS!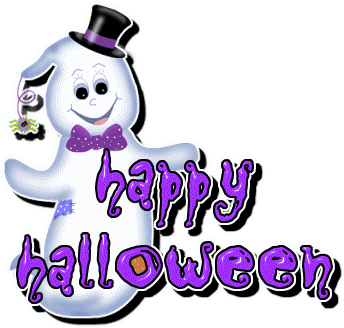 Be safe and have fun! LOVE MADE!



CHEERLEADING COMPETITION
Saturday, October 30th 2010- The Park Expo
1ST PLACE CHAMPIONS- CONGRATS MADE ELITE!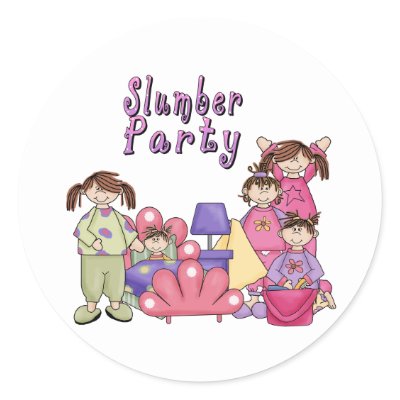 SLUMBER PARTY
Friday, October 8th- Drop off at 7:00pm, Pick up Saturday, October 9th at 9:00am Sharp.
WAS AWESOME! The Hyatt Place Charlotte/Arrowood Hotel said "MADE was the best group of well behaved girls they have ever met." WAY TO GO!!!



ALPHA KAPPA ALPHA- RHO PSI OMEGA CHAPTER
ANNUAL BACK TO AKA CELEBRATION PERFORMANCE
Saturday, September 25th- 4:00pm
JOB WELL DONE!